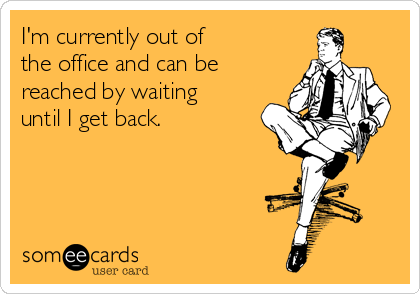 Dear Maria,
I'm stuck in a job I hate and I don't know what to do. It's a small company, and I when I took the job after I graduated I thought it'd be nice to work with just a few people rather than in a big corporation. I'm the youngest person there, and this is my first job since college. I feel like my suggestions never get taken seriously. They seem stuck in their ways and I'm getting restless. I know I should feel lucky to have a job. But I hate going in and am so happy when I get to go home. I have very little experience, so it's tough to find another job. What can I do to like my job more?
Signed,
Not Near Retirement
Dear Not Near Retirement,
It is tough getting up in the morning to go to a job you hate. You're right that it's a good thing to land a job right out of college. But, you're experiencing underemployment. This article from Forbes magazine shows that you're not alone.
So, the job is not what you want or expected. Here's the deal: the experience will serve you. It's easier to get a job when you're already employed. (It's a corollary to the mystery of why attractive people show up when you've settled in with a steady.) Yet, it's challenging to search for another job while working full time. Your research and networking need to be discreet, and on your own time and computer. Take heart! It can be done, or else we'd all still be in the same job we got right out of school!
Job hunting resources abound, so I trust you're googling the topic and talking with friends and mentors about your current situation, and your future. So, here are some ideas to get you through. First, find things you're grateful for. These may be as simple as a hot cup of coffee, or the light that comes on every time you flick the switch. When you're with coworkers, focus on what you have in common, like football, chocolate, gardening, or reality TV. When you feel frustrated, take a walk, and get some distance from the situation before you respond. Make sure you take breaks, especially if you're in a small space. Pack favorite healthy foods for lunch. Drink lots of water. Listen to music on headphones if your work permits. Smile a lot.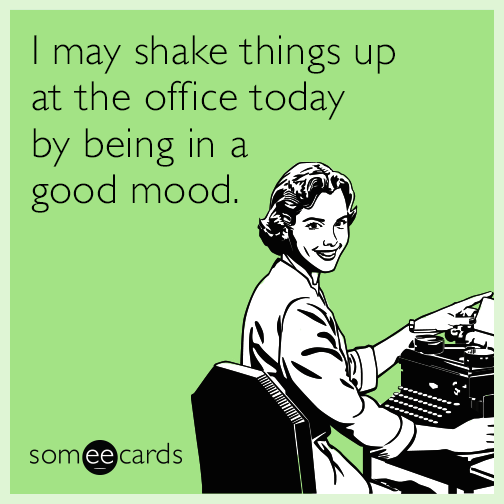 No job will engage you 100% of the time, and no set of coworkers will perfectly complement (or compliment!) your personality. Do your best. Don't let your discouragement influence the quality of your work. Stick to your responsibilities, ask for clarification when needed, and give your input only when it's requested.
Show yourself some appreciation. What is something nice you can do for yourself after you've completed a project, or come to the end of the work day or week? How about a movie, a vase of daisies, or dinner at a favorite restaurant? Many of us wait for affirmation from other people. We look for permission to celebrate. Now that you're a grown-up, you can call the shots. Treat yourself. Your resentment will subside when you give yourself a pat on the back.
Of course, the end goal is to leave this job ASAP. Just because you're lucky enough to have a job in a challenging economy doesn't mean there aren't other jobs out there that are a better fit for your skill set and ambitions. That job may not be open right now, but circumstances change, people quit and move, and doors will open. Stay persistent in your search: talk to friends and colleagues in organizations or industries you'd like to work in. Attend networking events. Dream about what you'd love to do, and aim high. This article from the author of What Color is Your Parachute? will help. The bottom line: bad jobs prepare us for the good ones. Learning to love your day, and deal with difficult people in the meantime, is great training for life. Good luck!
Dear Readers: How do you manage tough days at work? Any job search tips? Please comment!
In a quandary? Life got you down? Need some perspective? If you'd like to submit a question, click here. I look forward to hearing from you, or "for a friend." Please add your thoughts, and suggestions in the comments section, below. 
Disclaimer: The advice offered in this column is intended for informational purposes only. The opinions or views expressed in this column are not intended to treat or diagnose; nor are they meant to replace the treatment and care that you may be receiving from a licensed professional, physician or mental health professional. If you have specific concerns or a situation in which you require professional, psychological or medical help, you should consult with an appropriately trained and qualified specialist.  This column, its author, and the publisher are not responsible for the outcome or results of following any advice in any given situation. You, and only you, are completely responsible for your actions. We reserve the right to edit letters for length and clarity, and all comments are moderated.